Welcome to the very unofficial website for Buddhists practicing in the SGI-UK community in West Surrey and West Sussex; and East Surrey and Mid-Sussex.
The Buddhism of Nichiren Daishonin
Statements, comments, papers and opinions on this site are those of individual members of SGI-UK, a UK-registered charity and the Society for Nichiren Daishonin Buddhism. This is part of the international Soka Gakkai sangha with 14 million members in 192 countries based on the T'ien T'ai Chinese Mahayana tradition of "Northern" Buddhism. On this tradition the Japanese sage Nichiren Daishonin based his own philosophy and teachings clarifying the Lotus Sutra's explanation of enlightenment as inherently present in each moment of life. The key to unlocking this infinite potential is Nam Myoho Renge Kyo, a meditation based on observing one's mind.
Who We Are
This website gives entirely unofficial information of potential interest to SGI Buddhists in Surrey and Sussex. It does not represent the views of any group, organisation, sangha or school – just ordinary people who practice Nichiren Buddhism.
Where We Are
The geographical area of interest ranges from Chichester to Walton-on-Thames, and Leatherhead to Godstone, Forest Row, Haywards Heath and Billingshurst.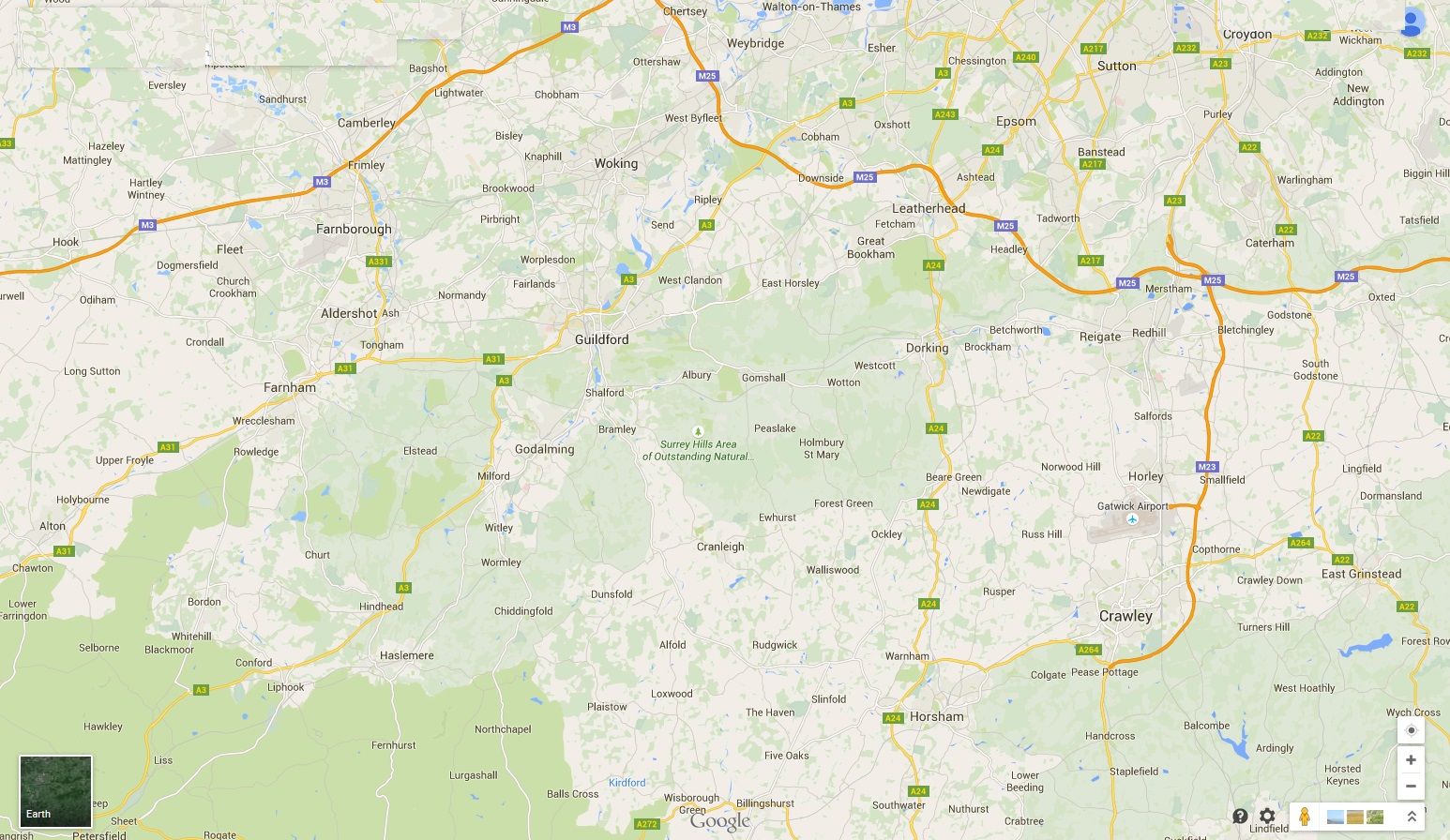 This map represents most of this geographical area, with apologies to Chichester and Walton-on-Thames districts and thanks to Google Maps.